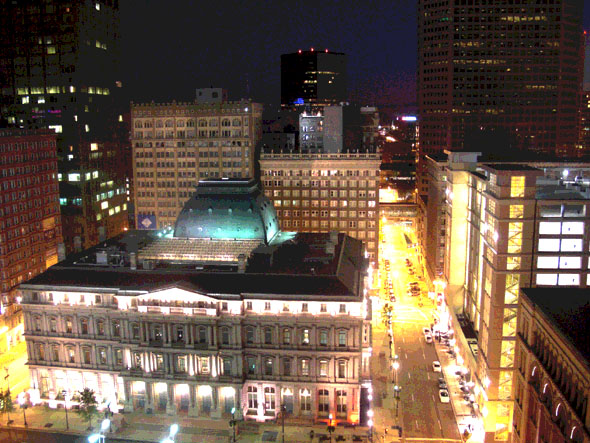 At Count On Downtown our desire to write about developments downtown is based on our conviction that downtown St. Louis is the best neighborhood in the metro area: not just for recreation, entertainment, sports, or even work, but above all to reside in. By writing about happenings in downtown we're hoping to spike your interest in our neighborhood. Simply put: we want more people to move downtown!
We have been looking for a long time for a real estate company to partner with because we wanted to be better able to inform you about available condos and lofts in the downtown area. We're excited to announce we found our partners in the Hermann London Real Estate Group.
Hermann London Realty's highly professional team has an excellent knowledge about downtown and its neighborhoods. In fact, owner and broker Adam Kruse  is currently looking to buy downtown. In other words, he's putting his money where his mouth is!
You will now find a "Search Downtown Listings by Zip Code" tab on Count On Downtown, which will lead you to a page where you can start an easy, fast search for condos and lofts in the 63101, 63102, and 63103 zip codes downtown. Another way you can search for your condo or loft is to go to the Search Listings by Building tab. We tried to make it as easy as possible!
We will be advising and supporting Hermann London Realty's brokers and agents when needed, and keep them current about downtown's unique and different districts, wonderful buildings, and the latest developments, to ensure they will have the most updated and best knowledge to accompany and guide you during your move to the best neighborhood in St. Louis.
Welcome to downtown!