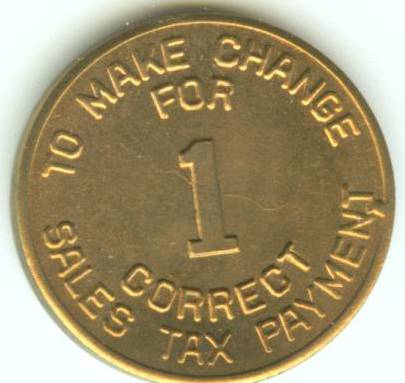 Yesterday, nextSTL.com posted my article (read it here) about MidAmerica and Lambert St. Louis Airports and their attempts to establish international cargo hubs. Included in this piece was the following:
Recently, a bill was passed by the Missouri House of Representatives. A bill that had been quietly amended by Rep. Anne Zerr, (R) St. Charles. This amendment constituted a 0.1875% sales tax increase in St. Louis City, and St. Louis and St. Charles Counties for Arch grounds renovations and for other parks and trails in the metro area supervised by Great Rivers Greenway. This sales tax increase would raise some $38 million annually, of which about 30% would go to the Arch project.  
 The Arch project and Great Rivers Greenway are obviously important for St. Louis and the region. But when state politicians are putting tax measures on the ballot for these types of projects, no doubt having been gently persuaded by civic leaders, I cannot help wondering whether anyone is actually recognizing the fact that our economic engine, Lambert-St. Louis International Airport, is sputtering.
It is drowning in $1.4 Billion of debt, which forces it to charge airlines landing fees of $8.18 per 1,000 pounds of aircraft weight. To compare, Kansas City charges $2.14, Indianapolis $1.93 and Memphis $1.40. Why not use a small sales tax increase to help pay down Lambert's debt? We have been pricing ourselves out of the market, which is severely hampering our airport's competitiveness and harming Missouri's economy. Remember, the St. Louis region is responsible for 45% of Missouri's GSP.
Let's start by getting our airport into the 21st Century first and then reward ourselves with a shiny new highway lid and a sky tram to the eastside. Amenities the taxpayers never asked for, or had any say over but for which they now are asked to pay up (by rather sneakily adding it to a bill, I might add).
Which would provide us, the taxpayer, with a better return on our investment? A modern, profitable, internationally connected cargo and passenger airport or renovated Arch grounds?
Now, this is of course just my take. I am very curious to hear yours. As always, polls can include only so many options, so if your choice is not listed please leave a comment.
Frank DeGraaf, Editor.
For reference I've listed the current sales tax percentages below:
County, City Sales tax rate
City of St. Louis, St. Louis 8.491%
Franklin, Union 8.475%
Jefferson, Hillsboro 7.725%
Lincoln, Troy 8.475%
St. Charles, St. Charles 7.450%
St. Louis, Clayton 8.175%
Warren, Warrenton 7.975%
Washington, Potosi 8.225%
Here we go. You can pick two options.
Thank you for your participation! Poll closes April 1st. Feel free to share this poll on your blog or on Facebook.