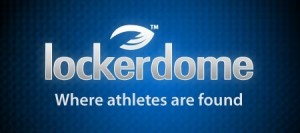 A new social networking company for Athletes, Lockerdome, will soon be relocating from Westport to office space in downtown St. Louis at 1221 Washington Avenue. Lockerdome, "a Facebook or LinkeIn for Athletes" is the brainchild of founder and CEO Gabe Lozano. Square co-founder Jim McKelvey is part of a group that invested $750,000 in the new technology venture. (McKelvey also co-founded the Third Degree Glass Factory in St. Louis in 2001.)
Lockerdome signed a 2-year lease on the 6,800 Square Foot space on the ground floor of the building. It has currently 12 employees but forecasts to hire 25 this year and 25 more next year. The  new spot on Washington Avenue is located in the McGowan Lofts building, next door to Piano bar Jive & Wail and Mexican restaurant Rosalita's Cantina in Warehouse 7.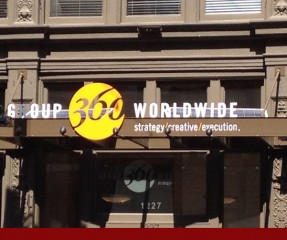 Advertising Agency Group 360's offices are located on the second through fourth floor of the Warehouse 7 building at 1227 Washington Avenue. Just west of 13th Street, at 1307 Washington, US Bank is in the process of adding another (third) floor to their operations in the Fashion Square building. US Bank recently announced it is adding 200-250 jobs in downtown over the next few years. With this new Social Networking company soon moving in, a new business cluster is forming in an area downtown that is most recognized as an entertainment district. Lockerdome is currently building out their new space and expects their move to be completed no later than April 10. The company will host an open house on Thursday, April 26. ESPN 101 Sports Radio will broadcast from Lockerdome's new offices that day.
Update: Per Kate Bell of Lockerdome, the Open House will take place on Thursday, May 10th.
Lockerdome's lease in 1221 Washington was brokered by Hasan Adelani of Vertical Realty Advisors.
Related:
Square co-founder McKelvey backs LinkedIn for Athletes, Lockerdome (TechCrunch)
Passion Play: LockerDome Wants To Win By Building A Better Facebook For Athletes (Fast Company)
LockerDome to relocate, expand office downtown (St. Louis Business Journal)