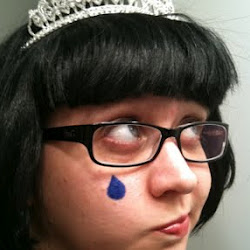 At Count On Downtown we are very excited (and proud!) to announce that Erica Smith, formerly the social media editor at the St. Louis Post-Dispatch and now spreading awesomeness at Infuz Digital Marketing in downtown St. Louis, will be sharing her storified Storify Tweet stories on our website. As of today you can find them under the tab "Storified by Erica Smith".
Besides sharing Storified Tweets Erica will also be writing her own stories about, among other things, downtown St. Louis. Honestly, we don't know yet exactly what she will be writing about, and it doesn't matter because we do know that it will be worth reading. So readers, be on the lookout for Erica's stories soon to arrive at a computer near you!
Erica, welcome to Count On Downtown!
Frank DeGraaf - Count On Downtown