Collective, a retail co-op has opened in the MX district, in the former St. Louis Centre. Collective features more than 35  boutiques and unique retailers from around the St. Louis region and Chicago. These retailers have each leased a space in this chic and  urban retail environment. Currently available at Collective are:
Adam Foster, Alternative Apparel, Beltshazzar, Genovese Jewelers, Ivy Hill, Juxtapose, Kate Pollman, Oh Lolli Lolli, Q Boutique, Retta le Ritz, Roots, STL Style, twigs & MOSS, Wai Ming, White Rabbit, Women's Closet Exchange, Phoenix Rising, City Sprouts , Isle of Man, K. Hall, East + West, The Cup, Cheree Berry and Consolare.
Vendors can rent space at Collective's 4,300 square foot space, from a cube to a small shop space. They provide logos for marketing and PR of the Collective as a group and have control to update and rotate merchandise several times per month to keep the leased space fresh. Director and managing curator at collective is Nicole Benoist. She was previously a style editor at St. Louis Magazine and STLMag.com
Collective is yet another great addition to the MX district which is already home to Pi Pizzeria. Other offerings soon to open at the MX will be Snarf's Sandwiches, Takaya New Asian, Robust Wine Bar and of course the new 3-screen MX movie theater.
Across the street, The National Blues Museum is currently raising funds to build a cultural attraction that includes programming space, a 100-seat theater as well as technology and artifact-driven exhibits. An opening date is yet to be announced.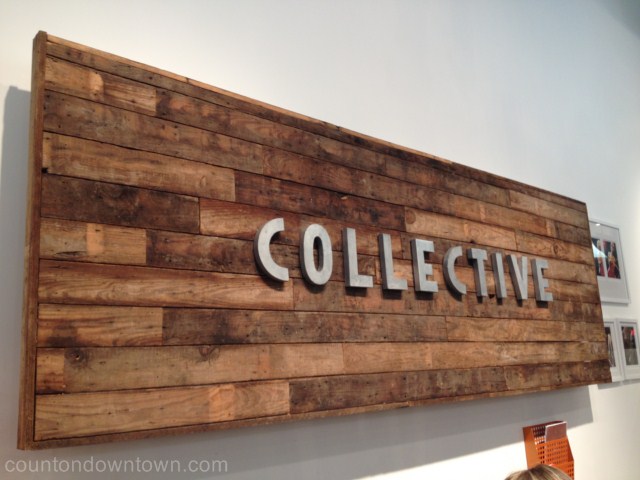 What: Collective, a retail co-op in downtown St. Louis
Where: 626 Washington Avenue in the MX district in Downtown St. Louis
When: Open Monday through Saturday 11 AM – 7 PM
Phone: (314) 241-5420
Website: collectivemx.com
Facebook: Collective at MX
Twitter: @CollectiveMX