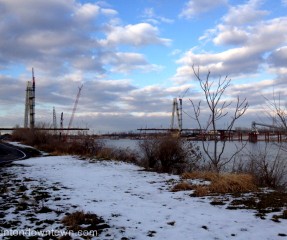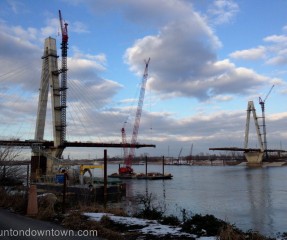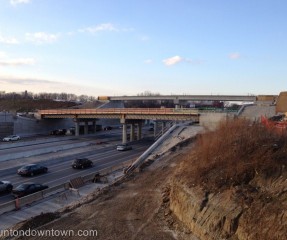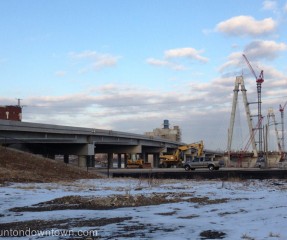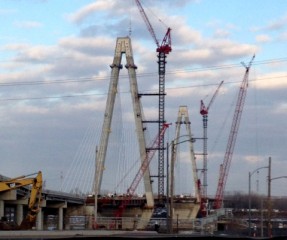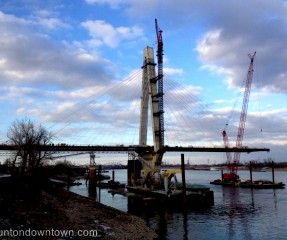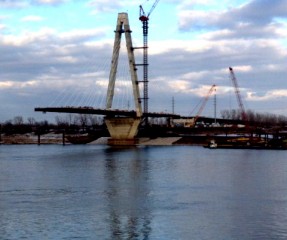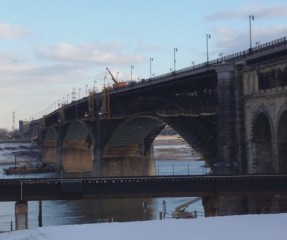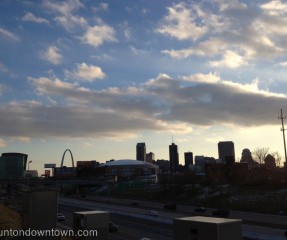 The construction of the new 1,500 feet long cable-stayed Mississippi River bridge is progressing nicely. Currently, the towers have topped out at their designed height of 400 feet. Crews are now attaching the cables that hold up the bridge deck. The gap between East and West is shrinking continuously.
Earlier post about the New Mississippi Bridge:
As New Bridge Rises So Do Expectations
Related posts:
Will New Tucker Blvd Rock Downtown?
Downtown Section North Tucker Blvd Opens
The Unrealized Potential of North Broadway